Veneers – Worcester, MA
Seamlessly Conceal Several Dental Flaws Simultaneously
Correcting one minor dental flaw, like slight discoloration or a small chip, is easy. But what if you're struggling with several imperfections? Don't worry – that doesn't mean you have to undergo back-to-back treatments and experience lengthy treatment timelines. Veneers in Worcester are compromised from the highest quality of materials and are designed to effectively conceal everything from slight misalignment and cracks to permanent stains and misshapen teeth. Oh, and did we mention the entire process can be completed in as little as two visits? To learn more, read on or contact our team.
Why Choose Winthrop Street Dentistry for Veneers?
Experienced Cosmetic Dentist
Flexible Financing Available
No Long Wait Times
What Are Dental Veneers?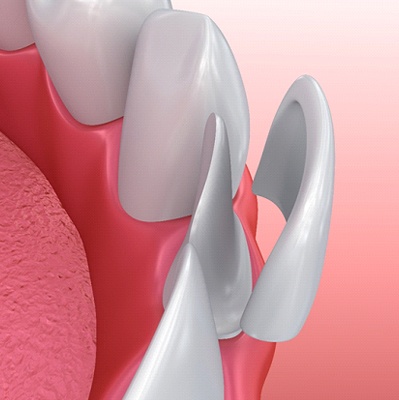 Essentially, dental veneers are a cosmetic dental treatment designed to correct misshapen, stained, and otherwise imperfect teeth. To accomplish this, thin shells of high-quality materials, like porcelain, are custom-made for each patient. When adhered to the front-facing surface of a tooth, it effectively conceals any troublesome imperfections, revealing a beautiful smile.
The Process of Getting Veneers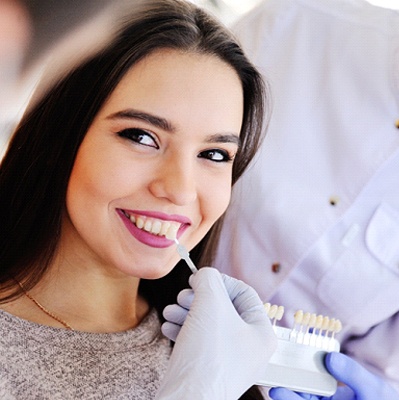 Before the veneers process actually begins, you need to schedule an initial consultation with our cosmetic dentist in Worcester. After all, this valuable appointment is where we will learn about your dental needs, determine if you are a candidate, and hear all about your smile goals!
Once we've confirmed you're a candidate, we will iron out the details of your treatment plan, picking the ideal size, shape, and shade of your veneers. Then, we will send those specifications off to the lab with an impression of your teeth (which will be prepped to ensure the veneers don't look bulky in any way). While the lab artisans are busy at work, we will provide you with temporary veneers, if needed, for the next few weeks.
When we've received your veneers from the lab and confirmed they are perfect, we'll call you back into our office. Before cementing them in place, we will make sure you are extremely happy with them. After this, we will get to work on meticulously adhering them to your teeth. Then, your new and improved smile will be ready!
The Benefits of Veneers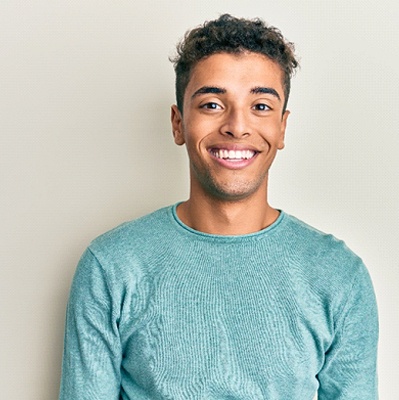 If you're currently on the fence about whether or not veneers are right for you, then keep reading to learn a few noteworthy benefits to consider:
The entire process can be completed in as little as two appointments
The results can last for 15+ years with proper care
Multiple dental flaws – from discoloration to chips – can be concealed simultaneously
Hassle-free oral hygiene
Porcelain is stain-resistant and cavity-resilient