Replace Missing Teeth – Worcester, MA
Filling the Gaps in Your Smile
Tooth loss affects more than just your appearance. Over time, your remaining teeth can drift out of place, your jawbone may break down, and you might have trouble with daily tasks like chewing and speaking. If you're tired of dealing with missing teeth, you'll be happy to know that the Winthrop Street Dentistry team offers lifelike, durable options for rebuilding your smile. We even have a skilled in-house oral surgeon, Dr. Harry Golnazarian, who can perform dental implant placement as well as any other procedures needed before tooth replacement right here in the comfort of our own dental office. To get started on filling the unsightly gaps in your smile, reach out to us today to explore your options to replace missing teeth in Worcester, MA!
Why Choose Winthrop Street Dentistry for Tooth Replacement?
In-House Oral Surgeon Places Dental Implants
Compassionate, Skilled Dentists & Team
Insurance-Friendly Dental Office
Dental Bridges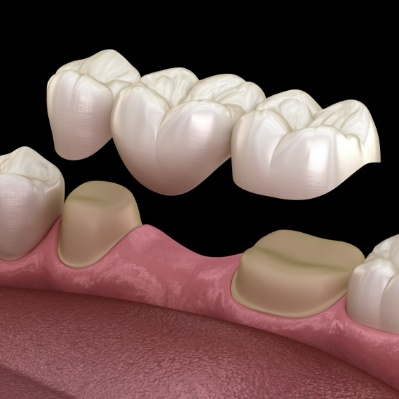 A dental bridge can fill the gap created by a single missing tooth or even several in a row. A specific number of artificial teeth is held in place by dental crowns that are secured onto the remaining natural teeth at either end of the empty space. We craft our bridges from lifelike and durable materials, so you can trust that with the right aftercare, your bridge can give you a complete, functional smile for a decade or longer.
Learn More About Dental Bridges
Dentures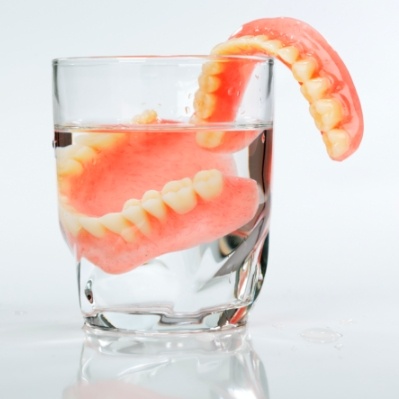 If you've lost multiple or even all of your teeth on an arch, then we may recommend a denture. Full dentures can recreate all of your upper or lower teeth at the same time by staying in place with natural suction against the gums (and possibly denture adhesive). Patients who still have several teeth remaining may benefit from a partial denture, which is designed to seamlessly fill the gaps with personalized replacement teeth.
Dental Implants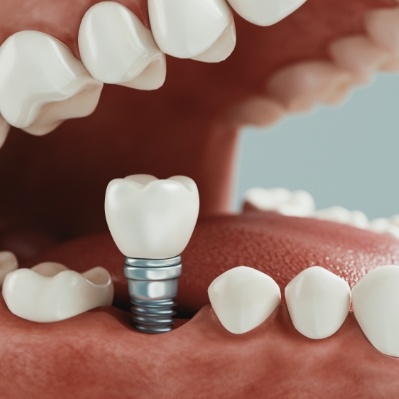 Dental implants are almost universally considered the gold standard of tooth replacement. That's because in addition to bringing back the crowns of the teeth, they also replace the roots. This enables them to have a stability, reliability, and longevity that other treatment options cannot provide. Not only do dental implants look and feel just like natural teeth, but they also prevent your jawbone from breaking down as it normally would after tooth loss.