Restorative Dentistry – Worcester, MA
Lifelike Protection for Damaged Teeth
A decayed, cracked, or otherwise damaged tooth may not seem like an urgent issue, especially if it doesn't hurt. But your teeth cannot repair themselves, meaning that without treatment, the situation will only grow worse. At a certain point, the damage may become so severe that the tooth has to be extracted entirely. Our team at Winthrop Street Dentistry wants to prevent that from happening, which is why we offer restorative dental treatments meant to preserve your natural smile. If one or more of your teeth is in need of repair, contact us today to explore your options for restorative dentistry in Worcester, MA!
Why Choose Winthrop Street Dentistry for Restorative Dentistry?
Metal-Free Fillings & Crowns Available
Evening Appointment Times Offered
In-Network with Many Dental PPO Plans
Tooth-Colored Fillings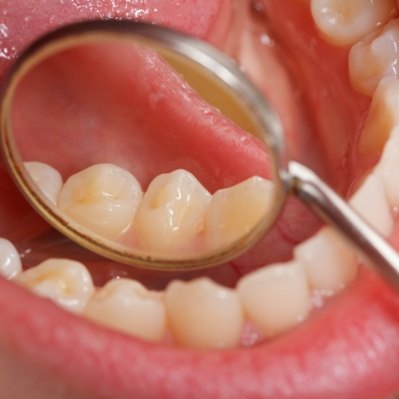 Traditional metal amalgam fillings are immediately noticeable in your smile, which is why most patients prefer tooth-colored fillings to treat tooth decay. With this solution, we choose a specific shade of composite resin that closely mimics the natural color of your enamel and mold it to your tooth. Not only are tooth-colored fillings cosmetically superior to metal fillings, but they also bond directly to your tooth, meaning that less enamel has to be removed prior to placement.
Dental Crowns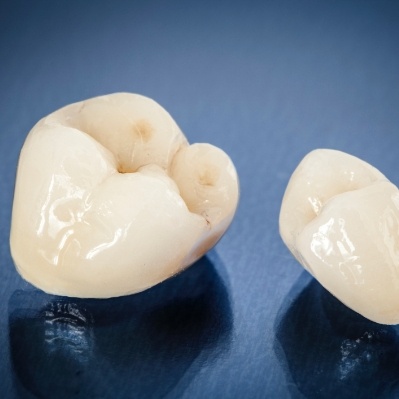 Like fillings, dental crowns were traditionally made from metal until modern technological advancements led to metal-free options that resembled the appearance of natural teeth. At Winthrop Street Dentistry, we typically use Emax or zirconia to create these caps, which fit over a vulnerable tooth to protect it from damage. We also offer porcelain-fused-to-metal crowns, which combine the durability of metal crowns with the seamless look of dental porcelain.