Preventive Dentistry – Worcester, MA
The Compassionate Dental Care You & Your Family Deserve
As skilled as Dr. Yu and Dr. Golnazarian are at treating oral health problems, they'd much rather prevent them from arising in the first place! That's why our Winthrop Street Dentistry team provides numerous services to help your family enjoy healthy smiles for life. With regular preventive dental care, you and your loved ones can stop oral health issues in their tracks and avoid the need for more invasive (and expensive) procedures later on. If it has been a while since your last dental checkup, contact us today to set up your next appointment for preventive dentistry in Worcester, MA!
Why Choose Winthrop Street Dentistry for Preventive Dentistry?
In-Network with Many PPO Dental Insurance Plans
No Long Wait Times
Evening Dental Appointments Available
Dental Checkups & Teeth Cleanings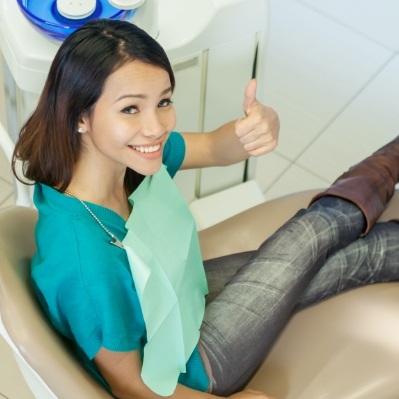 Daily brushing and flossing are essential for removing food debris and plaque from your mouth, but you're inevitably going to miss a few spots where bacteria could accumulate. To prevent these bacteria from causing cavities and other dental health concerns, it's imperative to visit us every six months for a checkup and cleaning. That way, we can remove built-up plaque and tartar from areas of your mouth that you couldn't normally reach. We can also examine your mouth for early signs of potential problems and treat them before they harm your smile.
Children's Dentistry
Our dental office gladly welcomes young smiles in addition to older ones. We strongly recommend bringing your child in for their first appointment by the time they turn one year old. The earlier they get acquainted with our dental office and team, the more comfortable they'll be receiving the care their smiles need in order to thrive. These visits also present the perfect opportunity for us to ensure their teeth and jaw are developing as they should, as well as educate you on caring for their smile at home.
Dental Sealants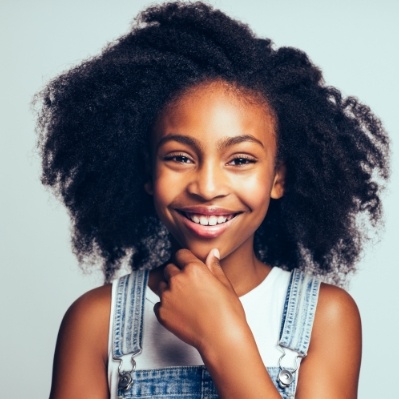 Younger kids may struggle to brush their teeth as effectively as possible. In particular, the molars and premolars toward the back of the mouth contain deep nooks and crannies where bacteria can hide, increasing the risk of tooth decay. Luckily, we can give these vulnerable teeth a boost of protection with dental sealants. During one of their routine checkups, we can paint a thin resin coating onto the chewing surfaces of these teeth that seals the crevices from bacteria. This treatment only takes a few minutes and can provide up to a decade of cavity protection!
Fluoride Treatment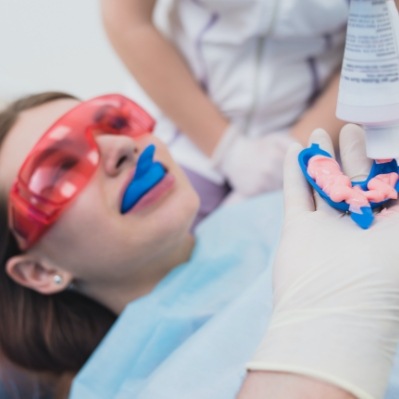 We can't stress enough how beneficial fluoride is: it fights bacteria that contribute to cavities, strengthens tooth enamel, and can even reserve the early stages of decay. After your cleaning, we can quickly apply a topical fluoride gel to your teeth to greatly reduce your chance of getting cavities. Fluoride treatments are ideal for children whose teeth are still developing, but we may also recommend them for adult patients who are at a higher risk for tooth decay.
Oral Cancer Screening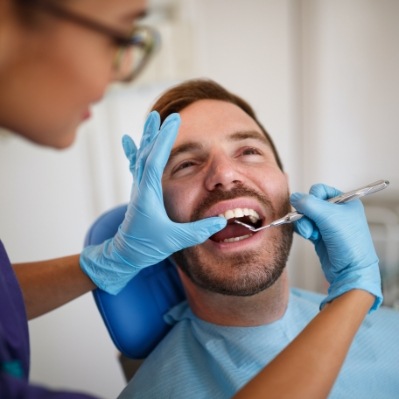 More than 30,000 people are diagnosed with oral cancer every year, and unfortunately, this disease is fatal in many cases. As with any type of cancer, though, early detection is the key to improving the odds of successful treatment. For this reason, Dr. Yu will screen for oral cancer as part of your routine exam. If he detects any tissue that may be cancerous or pre-cancerous, he'll promptly refer you to the appropriate specialist.
Custom Nightguards for Teeth Grinding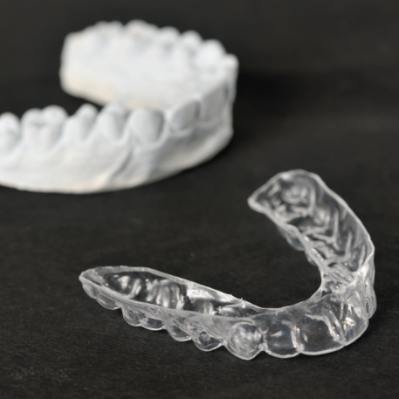 Research suggests that as many as one out of every three Americans chronically grind their teeth and clench their jaws while sleeping. This condition, known as bruxism, can severely wear down your tooth enamel and place pressure on your jaw joint, leading to TMJ disorder. To shield your pearly whites from the consequences of long-term teeth grinding, we can supply you with a custom nightguard. This appliance comfortably fits over your teeth and creates a barrier between your top and bottom teeth, minimizing damage.