Cosmetic Dentistry – Worcester, MA
Feel Proud to Show Off Those Pearly Whites!
Are you 100% satisfied with the teeth you see smiling back at you in the mirror? If you're like most people, you probably have at least one minor issue with the way your smile looks. While our team at Winthrop Street Dentistry prioritizes the health of your smile, we also want you to feel proud to show off those pearly whites. That's why we offer several cosmetic dentistry treatments designed to meet your unique needs. If you're ready to boost your confidence, contact us today to schedule a consultation to discuss your options for cosmetic dentistry in Worcester, MA!
Why Choose Winthrop Street Dentistry for Cosmetic Dentistry?
No Long Wait Times
Flexible Dental Financing Options Available
Experienced, Compassionate Dentists Who Listen to Your Needs
Porcelain Veneers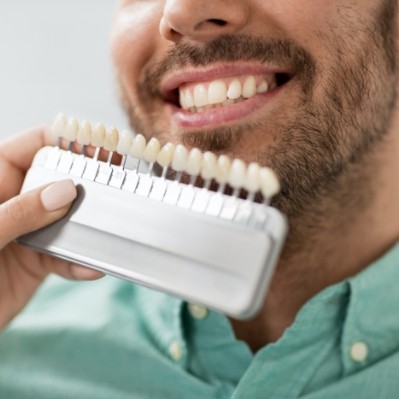 If you've ever wondered why your favorite celebrities always seem to have perfect teeth, you've likely seen veneers in action. These thin, personalized ceramic coverings are fitted over the front surfaces of your teeth, instantly concealing all of their aesthetic flaws. Whether your teeth are chipped, stained, gapped, or even slightly crooked, veneers can give you a confident, attractive smile in as little as two appointments.
Metal-Free Dental Restorations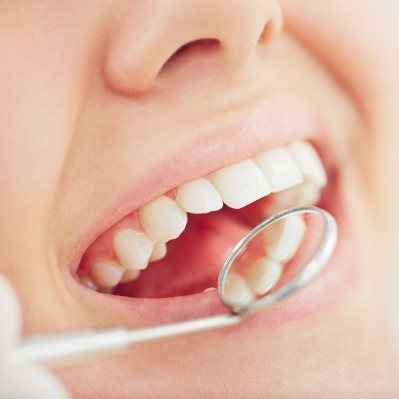 Instead of highly visible metal, we can create dental crowns and other restorations from tooth-colored materials like zirconia and porcelain. These restorations are often just as durable as their metal counterparts without leaving a dark spot in your smile. Thanks to metal-free dental restorations, you no longer have to sacrifice your appearance just to have your smile repaired!
Cosmetic Dental Bonding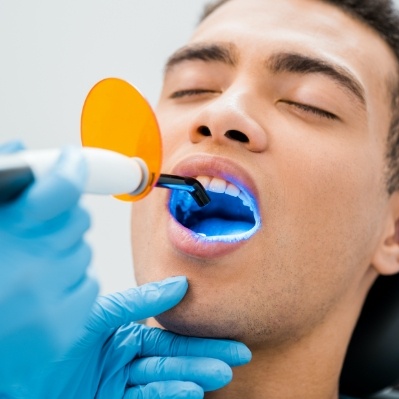 With cosmetic dental bonding, we can fix minor cases of discoloration, chips, or gaps in as little as one hour. All we need to do is apply a custom-shaded composite resin to your tooth, cover the offending imperfection, and harden it with an ultraviolet curing light. Your results can last for up to five years! Bonding is a quicker and more affordable alternative to veneers while still providing gorgeous results.
Teeth Whitening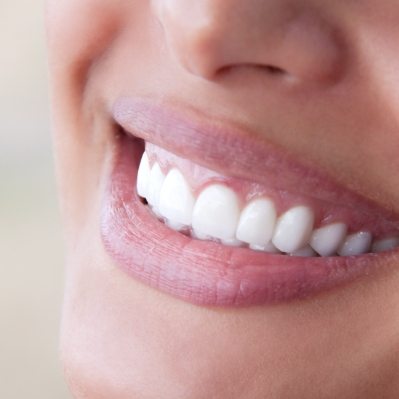 If you've ever tried to get rid of tooth stains with over-the-counter whiteners, you were likely disappointed with the lackluster results. Our professional teeth whitening treatment, on the other hand, is potent enough to break down stubborn stains, revealing the brighter smile underneath. We'll provide you with personalized trays to wear with a bleaching gel for a set amount of time (usually half an hour or so) per day. You should achieve optimal results after about two weeks!
Gum Recontouring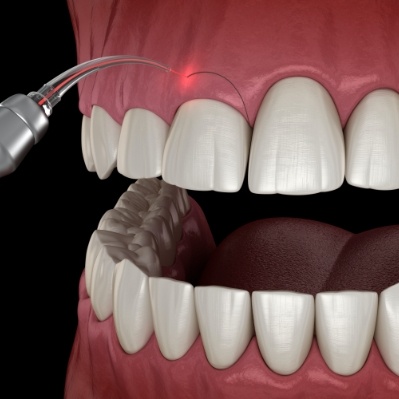 Sometimes the problem with your smile lies not with your teeth, but with your gums. You may have what is known as a "gummy smile," wherein too much gum tissue shows compared to your teeth. To correct this issue and create a more uniform smile, we can remove the excess gum tissue with gum recontouring. Thanks to the advanced dental technology that we use, this procedure will be as comfortable as possible.
Smile Makeovers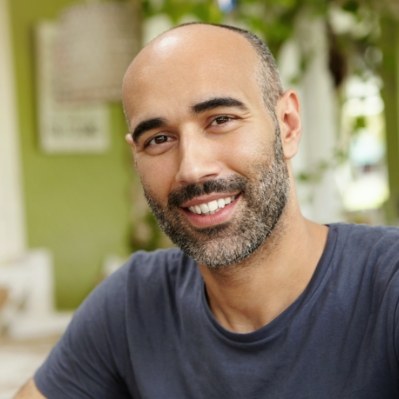 Are there so many cosmetic flaws in your smile that you don't even know where to begin fixing them? If so, then you might be a good candidate for a smile makeover. During your consultation, we'll talk about the specific issues you wish to correct. From there, we'll come up with a personalized treatment plan to help you achieve your dream smile by performing certain procedures in a certain order. In the end, a smile makeover is the perfect way to meet your smile's full potential!
Understanding the Cost of Cosmetic Dentistry
If you're on the fence about receiving cosmetic dentistry in Worcester, one thing that might be dissuading you is the potential cost of treatment—after all, nobody wants to break the bank just to receive dental care! Fortunately, the cost of cosmetic dentistry might actually be much more affordable than you think, and the benefits go well beyond merely enhancing your smile's appearance. Continue reading below to learn a little more about the expected cost of cosmetic dentistry and some ways you can make it more affordable.
Which Cosmetic Dental Service Is Right for Me?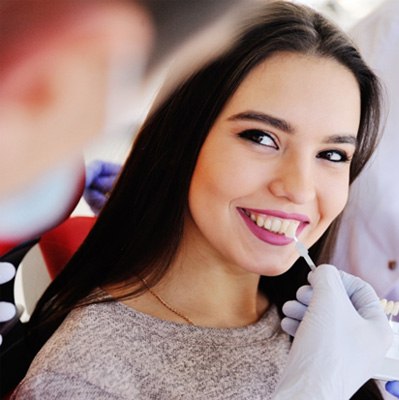 One of the best things about cosmetic dentistry is the impressive amount of versatility and flexibility that exists when it comes to treatment; virtually any type of aesthetic issue that inhibits your smile's beauty can be addressed! We're thrilled to offer a wide range of treatments that can tackle all sorts of issues including staining, misalignment, misshapen teeth and even damaged teeth. Once your needs have been identified, some possible treatment options include:
Veneers – Veneers are completely natural-looking and are customized to improve the appearance of teeth in terms of color, size and shape. Though higher in initial cost than some other treatments, their efficacy coupled with their durability make them a worthwhile solution!
Metal-free Restorations – These restorations are free of unsightly metal materials, but still offer an impressive amount of protection in addition to looking beautifully natural.
Cosmetic Dental Bonding – This is often one of the cheapest and most accessible services, and it's great for masking minor flaws and imperfections.
Teeth Whitening – Teeth whitening is relatively fast and typically mid-range in terms of cost, and it's ideal for patients who simply need to whiten their teeth, rather than work on them in other ways.
Smile Makeovers – A smile makeover essentially combines whatever services are deemed necessary to provide you with a comprehensive way to achieve your desired results. That said, it can sometimes be expensive if there's quite a bit of work to be done.
Why Cosmetic Dentistry Is an Investment Worth Making
Even though cosmetic dentistry might initially seem like a heavy financial commitment, it should really be viewed as a cost-effective, long-term investment that becomes more worthwhile as time passes (and if you maintain your results). For patients who are embarrassed by their smile's appearance, it can provide an unparalleled boost in confidence and make navigating tough or high-pressure social situations much easier. Cosmetic dentistry also tends to improve the feel and functionality of your smile as well—and in many cases, this translates into quality-of-life improvements. Simply put, it's illogical to try to put a price on all of the awesome benefits that some of these treatments can offer!
How To Make Cosmetic Dentistry Affordable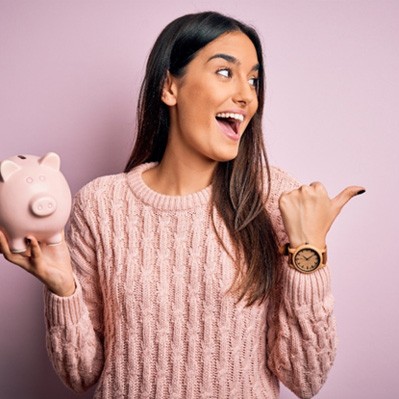 You should know that cosmetic dentistry often isn't covered by dental insurance; however, this doesn't mean that you're entirely out of luck if you're hoping to lower the cost of care! We're pleased to offer financing through CareCredit that allows qualifying patients to break up their cost of treatment into manageable monthly installments with little to no interest.
It is worth mentioning that in certain cases, a cosmetic procedure might be eligible for partial insurance coverage if it yields restorative benefits—but you'll always need to check the specifics of your plan beforehand. Our team is also happy to work with you to ensure that you're making the most of your coverage and lowering your out-of-pocket expenses whenever possible, so don't hesitate to contact us today if you need a little extra help!
Cosmetic Dentistry FAQs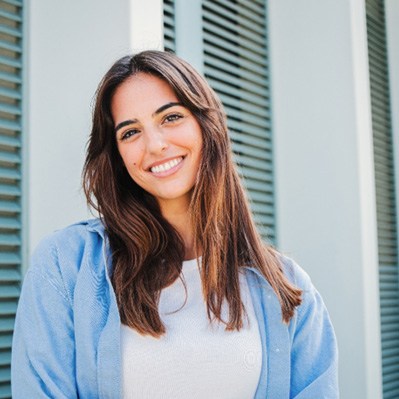 Regardless of your aesthetic goals – whether it's whitening your teeth or removing excess gum tissue – it's completely normal to have questions about your treatment. That's where our Worcester dental team comes in! In addition to being just a phone call away, we've also taken the time to answer FAQs about cosmetic dentistry right here. That way, you don't have to wait to find out the answers to some of the most asked questions on the topic.
How Long Does Cosmetic Dentistry Last?
When it comes to the longevity of your results, the treatment you choose is an important factor. For example, teeth whitening treatments typically last for several months to a few years while veneers can last for two decades. That's why it's important to consider the lifespan of the smile-enhancing service you're interested in, not just the upfront cost.
Another important factor to consider is maintenance. Even the results of longer-lasting treatments can wane quickly if you aren't proactive about caring for your smile. That's why it's important that you commit to good oral hygiene habits, like visiting us twice a year for a checkup, flossing consistently, and steering clear of extremely crunchy foods.
What Can I Do About My Gummy Smile?
If you think that your smile is too "gummy," then we recommend scheduling a consultation with us to learn all about your treatment options. One of the most popular ones is gum recontouring, which is quick, painless, and effective. Of course, there are other services that can yield equally as beautiful results depending on your unique smile goals, such as dental crowns. We'll help you understand the pros of each option during your consultation so you can confidently decide which one is best for you.
Are There Cosmetic Dentistry Procedures That Are Suitable for Teenagers?
If your teen is insecure about their smile, you might be wondering if there are any cosmetic dental treatments that are suitable. The answer is "yes!" The first is braces, which is one of the most popular smile-enhancing treatments for children and teens. Another popular service is metal-free dental crowns, which is an aesthetic solution for teeth that are decayed, cracked, or otherwise damaged. Cosmetic dental bonding and teeth whitening are also suitable for teens who are struggling with noticeable dental discoloration. If you're interested in learning more, you're welcome to bring them in for a consultation so we can determine if they are a candidate.
Does Cosmetic Dentistry Hurt?
Many cosmetic dental treatments, like cosmetic dental bonding, are so painless the use of a numbing agent isn't even necessary. Of course, there are a few that are more invasive, such as veneers, which cause patients to wonder if they can expect any soreness or discomfort. The good news is that we can thoroughly numb your mouth during the procedure itself. Plus, we can provide you with aftercare instructions designed to keep you comfortable, like sticking to soft foods in the meantime and taking OTC pain medication as directed.